GrandMaster Suite - Process simple or complex Canadian payrolls in-house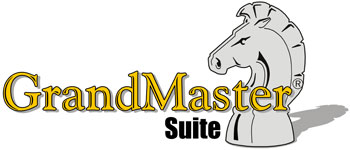 GrandMaster Suite integrates Payroll, Human Resource, and Electronic Funds Transfer modules into a powerful multi-user management tool. Use the Payroll module on its own to effectively manage all aspects of payroll in your organization. Or add the other powerful modules to take advantage of the full power of the integrated suite.
With these tools, you have easy access to the critical information you need in order to plan your business workflow and to organize your personnel. Enjoy the benefits that In-house payroll solution can offer such as time savings, reduced costs and improved data presentation that will help facilitate management decisions. GrandMaster Suite is designed to make your job easier while at the same time helping you provide superior service to your employees.
Payroll Program Features
GrandMaster Suite is designed to accommodate basic payrolls while offering larger organizations the flexibility to handle complex payroll and HR situations across multiple departments, companies and locations. Each module includes useful features that can easily handle the most complex requirements. Use the features you need today knowing that if you need more functionality tomorrow, it's already there.
Powerful Modules
Choose the Payroll and Human Resource modules to help address the specific requirements of your organization. As your needs change, add the other powerful modules later to expand your management system as needed.

Choose from the following GrandMaster Suite modules to learn more about each:
Easy to Use
The program's intuitive tabs and menus will make learning the program fast and simple. With our Getting Started video, you'll be up and running fast and ready to process your first payroll.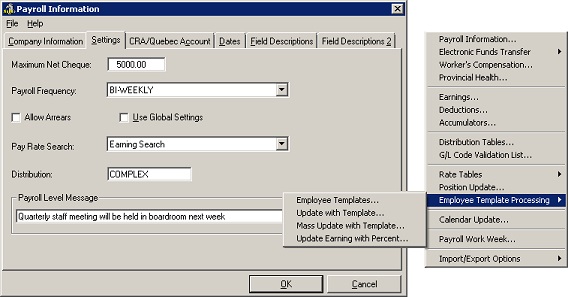 Date Based Transactions
Define transactions that will be processed on a future date even if the date does not coincide with the ending dates of a given pay period. This allows for more flexibility when planning for future events and schedules.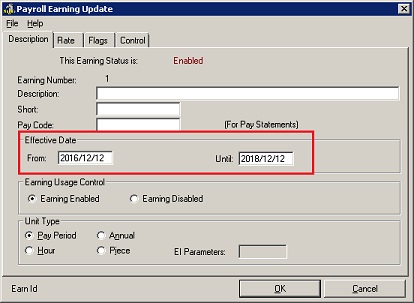 Secure for Multi-Users
The program allows you to create an unlimited number of users and apply access and functionality privileges based on each person's ID. Multiple administrators are also allowed.
Free Payroll Software in Canada
If your payroll contains 20 employees or less, GrandMaster Suite is yours to use, Free of Charge. That's right - the latest full-functioning version is yours to use with no time limit restrictions or ads!
Click Here for more details and to download the number one Canadian payroll software program completely free from CanPay.
How Do I Get Started?
Click Here or choose the button below to download the complete GrandMaster Suite today! Once installed, you can begin using the program immediately (our Getting Started Guide is available to help you get up and running quickly). If you have any download or installation questions, please call 1‑800‑665‑5129 or e-mail support@canpay.com.

How Do I Purchase GrandMaster Suite?
GrandMaster Suite is available for purchase directly from CanPay or from a registered dealer in your area (see our Dealers page for more information). Please call 1-800-665-5129 to make your purchase today. We accept VISA, MasterCard, American Express as well as company cheques and money orders.
Choose the button below for pricing details or call 1-800-665-5129 to purchase today!
Brochures
Please review the following brochures to learn a bit more about the different GrandMaster Suite modules.
| Brochure Description | Portable Document File (PDF) | Powerpoint (PPT) |
| --- | --- | --- |
| GrandMaster Suite Overview | View | View |
| Payroll Module | View | View |
| Human Resource Module | View | View |
| Electronic Funds Transfer Module | View | View |
Ongoing Service
Registered users receive updates throughout the year including any changes made in Provincial and Federal government regulations. Registration also provides you with continued access to CanPay's payroll experts via our Toll-Free telephone support line.
---
Looking for Payroll in Canada?
CanPay provides Payroll and HR software for thousands of companies across Canada. If your business has a unique payroll need or you are simply looking for an alternative to your current method, contact us today. We can offer you a customized solution that will suit your unique business requirements. Please call 1-800-665-5129 or send an email request to: sales@canpay.com.