Payroll Module

GrandMaster Suite's Payroll module is the perfect in-house solution for any size of Canadian business. Join with hundreds of organizations across the country who process millions of in-house payroll cheques every year using this software solution.
Easily customize your payroll to meet your company's precise needs. For example, you can calculate a semi-monthly executive payroll, a weekly union payroll or a teacher's ten pay period payroll. Simply assign employees (who are set up globally) to one or more payrolls. This gives you the flexibility to move employees throughout your organization. Options are also available to share earnings, deductions and accumulations across payrolls. This will provide you with consistent processing, ease of reporting and a truly customized approach. Choose the GrandMaster Suite Payroll module and join with thousands of companies who made the choice to manage and control all aspects of their payroll conveniently, effectively and confidentially.
Payroll Module Features
The Payroll module calculates tax for all Canadian provinces and territories. It's user-friendly, fully customizeable and includes features that will support any and all payroll situations. Here are some of the features of this module:
Automatic Deductions
Calculate up to two hundred deductions and benefits per employee - more than one hundred common pre-defined deductions/benefit calculations are included to get you started. Establish deductions and benefits which apply to all employees or structure them to apply to only selected employees or employee groups. The feature is perfect for multi-union organizations.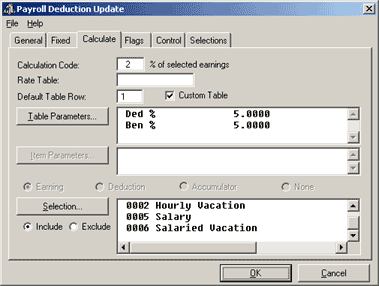 Permanent Histories
With GrandMaster Suite, your personnel department has instant access to necessary pay history data to analyze payroll costs and improve budget accuracy.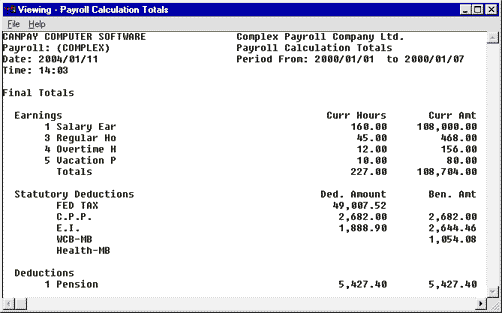 Import and Export
Import your current payroll or electronic time clock data easily using a simple spreadsheet file or via ODBC. The Payroll module offers full export capability to interface with other supported programs.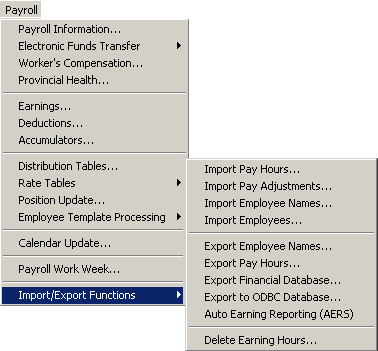 200 Accumulators
The Payroll module allows you to use up to 200 different accumulators. Automatically calculate additional items such as vacation pay, sick entitlements, statutory holiday pay, banked time and seniority levels. You can calculate based on earnings, deductions or any other accumulator that you choose. This gives you the flexibility to handle both common and unanticipated payroll requirements.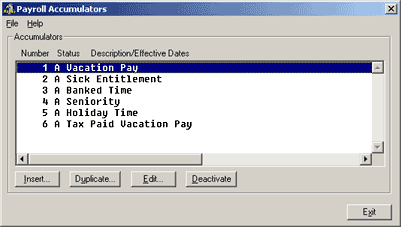 Multiple Employee Bank Accounts
Distribute employee pay cheques electronically across one or more bank accounts (e.g. an employee's savings, chequing or mortgage accounts). You can also print customized cheques for corporate branding (the Electronic Funds Transfer module is required to use this feature).
Reconcile Multiple Payrates and Positions
Assign up to two hundred different pay types within each payroll. You can also assign rates on an employee basis, based on a union rate table or have the pay types automatically assigned using values in one or more of the accumulators. The module supports different pay rates for employees who work in more than one job category in a pay period. You can even set increments to activate on any given date, by positional categories or by individual employee to ensure that employees' regular increments are never missed.
Account Allocation Control
Allocate employee earnings to any number of general ledger accounts. Company benefit amounts can be proportionately allocated, based on the earnings for each account. Easily export the data to your organization's General Ledger Accounting System for simple and cost-effective management control.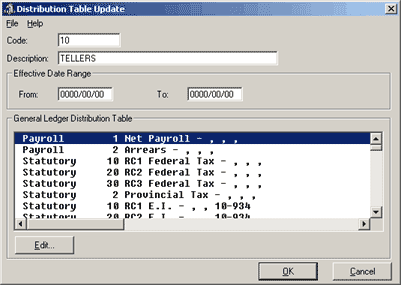 Employee Groups
Use our Employee Groups feature to control processes which apply to multiple staff. For example, if more than one employee is subject to a certain deduction, you need not define this action for each person; rather you simply apply the action to thier pre-defined group. You can also specify user access levels, manage data input, control deductions or define selective reporting for each group. Groups can be static or dynamically assigned by various payroll criteria.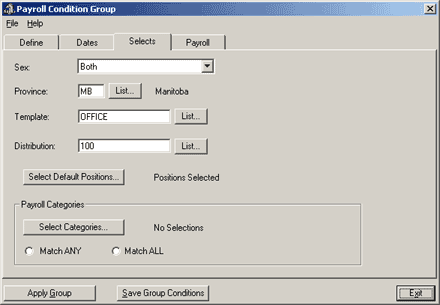 Detailed Employee Information
A comprehensive list of options are available to assign to each employee. Define standard information such as Address and Medical details or add specific notes that pertain to individual employees. Use the employee photo feature to make it easier to manage employees larger organizations where staff work at different locations.
New Employee Templates
Simplify the entry of new staff by using templates that contain standard settings for groups of employees. New employees will automatically be assigned the earnings, deductions and accumulators applied to them based on the defined template.
How Do I Get Started?
Click Here or choose the button below to download the complete GrandMaster Suite today! Once installed, you can begin using the program immediately (our Getting Started Guide is available to help you get up and running quickly). If you have any download or installation questions, please call 1‑800‑665‑5129 or e-mail support@canpay.com.

Licensing Information
GrandMaster Suite is yours to use free of charge as long as your payroll contains 20 employees or less (Click Here for more details). If you require payroll processing for more than 20 employees, or would like to receive Toll-Free support from CanPay, simply purchase a GrandMaster Suite license.
Click Here to review GrandMaster Suite's module pricing.
---
Looking for Payroll in Canada?
CanPay provides Payroll and HR software for thousands of companies across Canada. If your business has a unique payroll need or you are simply looking for an alternative to your current method, contact us today. We can offer you a customized solution that will suit your unique business requirements. Please call 1-800-665-5129 or send an email request to: sales@canpay.com.