Provincial and Stat Holidays in Canada
Canada's provinces and territories celebrate a number of common general or "statutory" holidays at the national level - holidays in which all employees are entitled for the day off with pay. However, many of the provinces differ in their designation of other holidays as they relate to the individual region.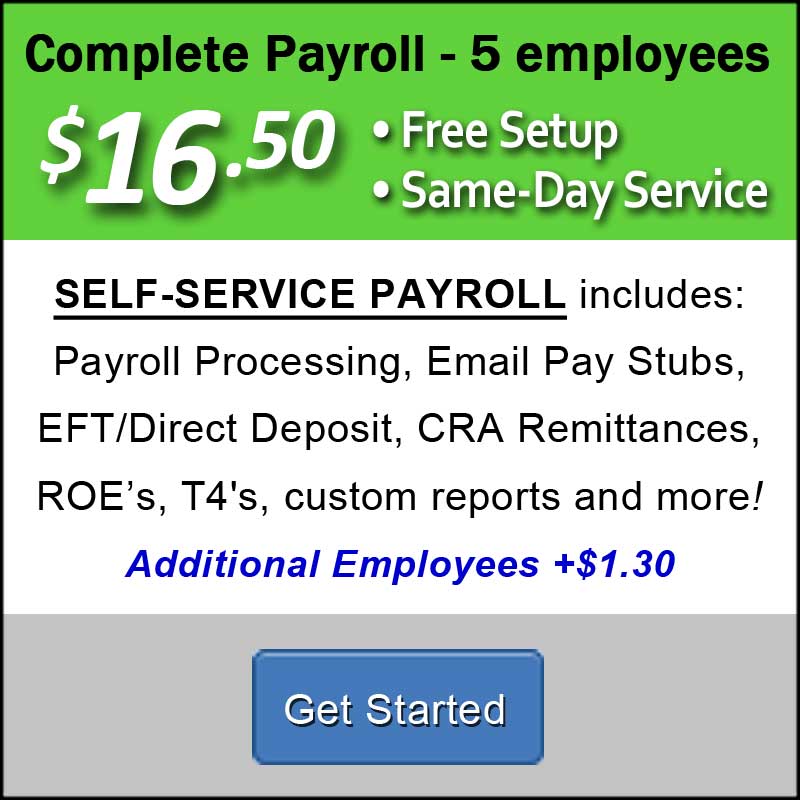 Generally speaking, the common statutory holidays are New Year's Day, Good Friday (Easter), Canada Day, Labour Day and Christmas Day. Additional holidays such as Easter Monday, Victoria Day, Thanksgiving, Boxing Day and the new National Day for Truth and Reconciliation are also a paid requirement for federal employees, though the provinces may also provide some of these days off as part of common practice (not by Federal regulation).
Further, some of the provinces celebrate holidays on the same day as their Canadian counterparts, but designate the holiday name and purpose differently. For example, the third Monday in February is celebrated by half of the provinces, but goes by at least three different names.
Use the table below to review the national and provincial stat holidays that are observed for each of the thirteen Canadian provinces and territories.
Holiday
2023
2022
2021
Day Observed
Region Observed
New Year's Day
Sun., January 1
Sat., January 1
Fri., January 1
January 1
Nationwide
Islander Day
Mon., February 20
Mon., February 21
Mon., February 15
3rd Monday in February
PE
Family Day
Mon., February 20
Mon., February 21
Mon., February 15
3rd Monday in February
AB, BC1, MB, NB, ON, SK
Heritage Day
Mon., February 20
(Feb. 21 in YK)
Mon., February 21
(Feb. 25 in YK)
Mon., February 15
(Feb. 19 in YK)
3rd Monday in February
(third Friday in Feb. in YK)
NS, YK
Louis Riel Day
Mon., February 20
Mon., February 21
Mon., February 15
3rd Monday in February
MB
St. Patrick's Day
Fri., March 17
Thu., March 17
Wed., March 17
March 17
NL
Good Friday
Fri., April 7
Fri., April 15
Fri., April 2
The Friday before Easter Sunday
Nationwide, except QC
Easter Monday
Mon, April 10
Mon, April 18
Mon, April 5
The Monday after Easter Sunday
QC
St. George's Day
Mon, April 24
Mon, April 25
Fri, April 23
Monday closest to April 23
NL
Victoria Day
(National Patriots Day in QC)
Mon, May 22
Mon, May 23
Mon, May 24
The Monday preceding May 25th
Nationwide, except NB, NL, NS, PE
National Aboriginal Day
Wed., June 21
Tue., June 21
Mon., June 21
June 21
NT
Féte Nationale
(St. Jean Baptiste Day)
Sat., June 24
Fri., June 24
Thu., June 24
June 242
QC
Discovery Day (NL)
Mon., June 26
Fri., June 24
Thu., June 24
Nearest Monday to June 24
NL
Canada Day (Memorial Day in NL)
Sat., July 1
Fri., July 1
Thu., July 1
July 1
Nationwide
Nunavut Day
Sun., July 9
Sat., July 9
Fri., July 9
July 9
NU
Civic Holiday
Mon., August 7
Mon., August 1
Mon., August 2
The First Monday in August
AB, BC, NB, NU, ON, SK
Discovery Day (YK)
Mon., August 14
Mon., August 15
Mon., August 16
The Third Monday in August
YK
Labour Day
Mon., September 4
Mon., September 5
Mon., September 6
The First Monday in September
Nationwide
National Day for Truth and Reconciliation
Sat. September 30
Fri., September 30
Thu., September 30
September 30
Nationwide
Thanksgiving Day
Mon., October 9
Mon., October 10
Mon., October 11
The Second Monday in October
Nationwide, except NB, NL, NS, PE
Remembrance Day
Sat., November 11
Fri., November 11
Thu., November 11
November 113
Nationwide, except NL, NS4, ON, QC
Christmas Day
Mon., December 25
Sun., December 25
Sat., December 25
December 25
Nationwide
Boxing Day
Tue., December 26
Mon., December 26
Sun., December 26
December 26
ON
BC recognizes the third Monday in February as a provincial statutory holiday called Family Day. Family Day is not necessarily granted in the case of people employed in the retail industry. In this case it is the employer's decision to grant the day off. If the day off is not granted then the employer must grant another day off in place of Family Day.
St. Jean Baptiste day in Quebec is regulated by National Holiday Act.
Remembrance Day in Manitoba is regulated by the Remembrance Day Act.
Remembrance Day in Nova Scotia is regulated by Separate Act.
---
Looking for Payroll in Canada?
CanPay provides Payroll and HR software for thousands of companies across Canada. If your business has a unique payroll need or you are simply looking for an alternative to your current method, contact us today. We can offer you a customized solution that will suit your unique business requirements. Please call 1-800-665-5129 or send an email request to: sales@canpay.com.