Complete Payroll Solutions for Canada
If you prefer a hands-off approach to Payroll, let CanPay do the job for you. We can manage your entire payroll process - from the hours entry to staff payments, or simply the basics such as your government remittances. Of if you prefer, we can simply take a subset of the payroll processes off your plate to free up your available resources. If your business is in need of a payroll service, just choose the level of service you require.
---
Managed Payroll Service
If you are looking to have your payroll managed from start to finish, simply send us your employee work hours and we'll take care of everything from processing, to paying your employees via EFT/direct deposit to submitting your CRA remittances. Or if you prefer to process your own payroll, let us handle the government remittances or employee payments - we're flexible!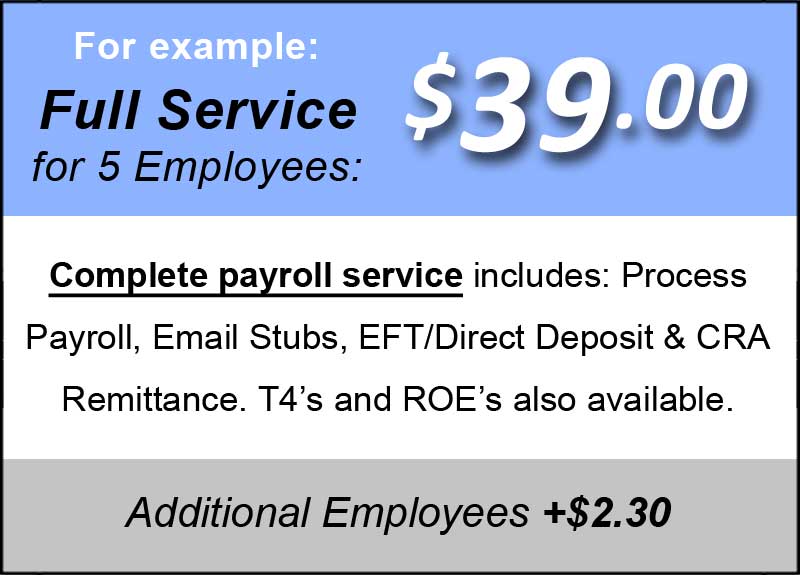 ---
Self-Service Payroll
If you prefer the hands-on approach, use our solutions to manage your own payroll in-house. You can process payroll with full security, and then print customized payroll cheques and reports instantly right in your office. This low cost service allows your business to use our cloud-based system to complete your payroll at a time that suits your busy work schedule.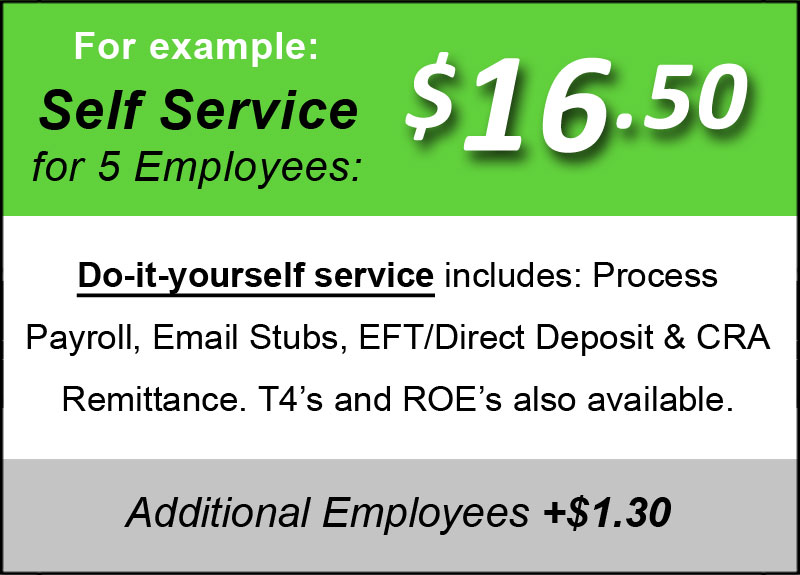 Call 1-800-665-5129 to setup your payroll or to learn more about our services!
---
Looking for Payroll in Canada?
CanPay provides Payroll and HR software and online solutions for thousands of companies across Canada. If your business has a unique payroll or HR need or you are simply looking for an alternative to your current method, contact us today. We can offer you a customized solution that will suit your unique business requirements. Please call 1-800-665-5129 or send an email request to: sales@canpay.com.